It has been said that the church is only as strong as its families.
In a world where the family is being torn apart, Great Hope Baptist Church is endeavoring to restore and build Biblical family values in the homes. Our adult ministries are the key to having a vibrant growing church. We have Sunday school classes designed for all stages of life whether single, married, or married with children. For the ladies, we have Bible studies, periodic fellowships, and shopping trips. The men can enjoy a monthly prayer breakfast, father and son outings, and periodic fellowships as well.
Our church-wide Wednesday night prayer meeting and Bible study is an oasis of spiritual encouragement in the middle of the week. During this less formal service you can experience in-depth studies through the books of the Bible and ask questions on areas that might be hard to understand. We also take time to pray for specific needs and requests. Many people are searching for the answers that will allow them to be better individuals or parents, or to have a better family. But they just never seem to find what they are looking for. Friend, the Bible has the answers, and Great Hope Baptist Church wants to help you discover them.
Ladies Ministry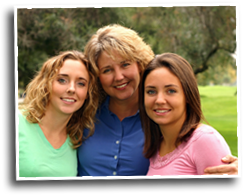 The Ladies' Ministry of Great Hope Baptist Church is a time for our ladies to relax, enjoy fellowship, and study God's Word. We plan meetings all through the year. We strive to be an encouragement to our ladies, as most women lead very busy and stressed lives. Moms of young children have benefited from helpful instruction as they raise their little ones to the glory of God.
Several shopping trips for our ladies are scheduled each year along with holiday parties. These are always times of sweet intimate fellowship. We also enjoy ministering to our missionary wives. Missions is one of the main focuses of Great Hope Baptist Church, and our ladies consider it a privilege to minister to our missionary wives. Our Secret Sister group has lots of fun with gift giving. We also try to be a blessing several times each year to our widow ladies as we remember them on those big days such as Mother's Day and Christmas. Each calendar year usually brings something new and different. We welcome visitors to any of our meetings. Whether it is Ladies' Night Out or a Bible Study, we thoroughly enjoy getting together. We simply like to have fun!
Singles Ministry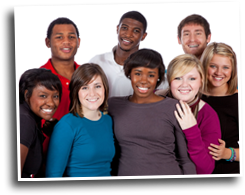 Single Adults Living Truth (S.A.L.T.) is a ministry of Great Hope Baptist Church geared to the young single adults of Chesapeake. We meet every Sunday morning at 9:00 for an instructional time from the Bible along with uplifting fellowship. Our desire is to help young adults transition from the youth group to strong leaders in our church by promoting the following ideas: Daily Living - helping young singles make decisions that are Christ honoring in fulfilling His plan in their lives; Encouragement – working together to remain on the path of righteousness; Fellowship – providing activities and an atmosphere that cultivates right relationships towards each other while having fun; and Growth – continuing in the principles laid forth in the Bible to help each single adult reach his or her potential for our Savior. S.A.L.T. – Come and Be A Part!
GHBC Goldenaires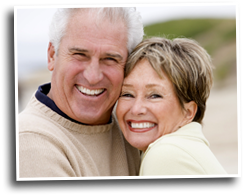 One of the sad realities of our modern church growth movement is the fact that senior citizens have been neglected. Churches are changing their music, style of services, and overall philosophies to attract a younger, wealthier congregation. The Christian church today has lost the concept of ministry. Instead of churches interested in making a difference spiritually in people's lives, they have become businesses that overlook the needy.
Great Hope Baptist Church appreciates our senior citizens and has designed a ministry to help them in this time of their lives. Our Goldenaires are a group of wonderful, vibrant, and exciting people, led by our senior citizens' Pastor. Their monthly outings consist of a meal and a sightseeing adventure. Our seniors are a vital part of Great Hope. The senior ladies work in our nurseries and cook meals for various activities. Our senior men help usher and work on our volunteer lawn crews. This ministry gives our seniors a wonderful avenue of fellowship, encouragement, and activity. Come experience the joy with our Goldenaires here at Great Hope Baptist Church.